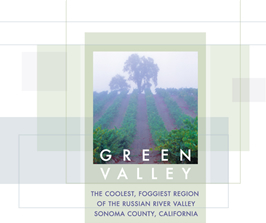 Emeritus Vineyards
Our vineyards are as intimate as our wines. Each vineyard is extremely small and meticulously cared for, as if it were a garden. Because perfect grapes demand perfect nutrients, we nourish our land using environmental practices with sustainable farming, integrated pest management and dry farming.
As stewards of the land, our deepest desire is to allow our wines to define themselves in the vineyards with as little interference from the winery as possible.
The company's main vineyard is located in the very heart of the famed Russian River Valley, just two miles north of Sebastopol on both sides of Highway 116 on the Gold Ridge. Planted almost exclusively to Pinot Noir, the 120-acre vineyard was established in 1999 after a five-year search for a cool, well-drained hillside property. The Gold Ridge runs from Sebastopol through the company's vineyard, and continues some eight miles further north to Forestville. The ridge gives its name to the soils of the area, which support some of the best-known and highest-quality Pinot Noirs produced in America.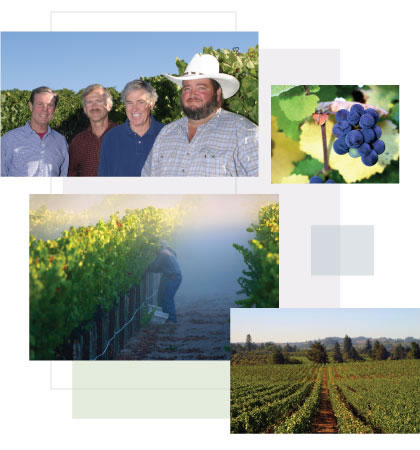 The soils are all Goldridge series—sandy and well-drained—and the surface slopes from 5 to 15% toward the southwest, giving the vines optimum sun exposure. Because the vineyard is located at the top of the ridge, the vines are kept cool during the day by the gentle breezes that blow from the Pacific in the summer and fall afternoons, and then cooled at night by
the celebrated layer of fog which cloaks the vineyard almost daily from early evening to mid-morning during the summer and fall. The cool nights allow acid retention in the grapes. We are truly fortunate to have such a fine vineyard in the center of the finest Pinot Noir producing appellation in America, the Russian River Valley.