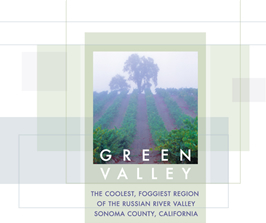 DUTTON-GOLDFIELD
Dutton-Goldfield Winery began with a handshake in a vineyard in 1998, when longtime colleagues and friends Steve Dutton and Dan Goldfield recognized a shared vision—to craft wines that express the personalities of their cool-climate vineyards, and which they'd enjoy drinking at their own dinner tables.
A fifth-generation farmer, Steve grew up with a love of driving tractors and without any doubt about his future career. His father, Warren Dutton, had begun growing grapes in the western reaches of the Russian River Valley in the mid-1960s, at a time when most people thought the area was too cool to grow fruit for quality still wine. Today, along with his mother and brother, Steve manages the family business, which has grown from its original 35-acre home-shop vineyard to over 80 separate vineyards comprising more than 1,000 acres throughout western Russian River Valley.
After graduating from Boston's Brandeis University, Dan headed west to begin a career in research chemistry, with a few detours for skiing and hiking along the way. Always an outdoors enthusiast and adventurer, the life of lab work was quickly replaced with a dream of winemaking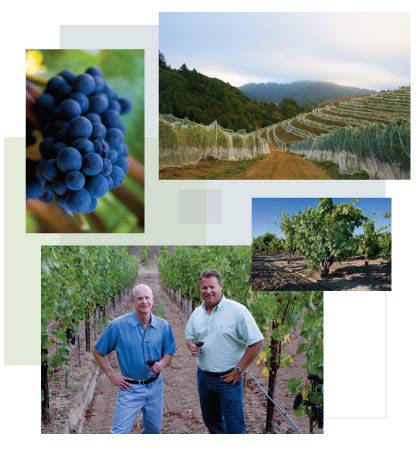 when his brother turned him on to the 1969 Burgundies. Dan entered the University of California, Davis, graduating with an M.S. in Enology in 1986. He found his passion in Pinot Noir and Chardonnay, first as the winemaker at the Burgundian-focused La Crema Winery, and then at Hartford Court, which was created under his direction. Dan's appreciation for the beauty,
magnitude and personality of the extraordinary landscape around our home is reflected in his winemaking.
Dutton-Goldfield's mission is to craft world-class wines that display the brightness of fruit, complexity, structure and balance that are reflective of our cool coastal home.