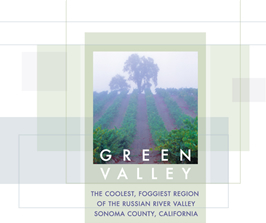 DUTTON ESTATE
SEBASTOPOL VINEYARDS
Named after the historic apple-growing region and now a destination in Green Valley, Sebastopol Vineyards was established in 1995 by Tracy and Joe Dutton. When starting the winery, Joe and Tracy's concept was to build a business into which their children could grow, and to make estate-bottled, vineyard-designated wines known as DUTTON ESTATE WINERY from their family vineyards at Dutton Ranch. While balancing the demands of full-time parenthood of their daughters Kyndall, Kylie and Karmen, Tracy spends her days managing the winery while Joe manages the vineyards for Dutton Ranch.
TWO WINE PROGRAMS
The winery has two wine programs: Sebastopol Vineyards and Dutton Estate Winery. Sebastopol Vineyards produces approximately 1000 cases of Chardonnay and Syrah, designating the Russian River Valley. The Dutton Estate program produces 3500 cases of Sauvignon Blanc, Chardonnay, Pinot Noir and Syrah, all vineyard-specific, limited-production lots sourced from the family's estate properties and Dutton Ranch. Since 2001, Mat Gustafson has been making wines for the winery and implementing low-input winemaking techniques. The wines are available in selected markets, to Wine Club members and through the tasting room, which is open all year, Thursday through Monday, from 11 a.m. to 5 p.m.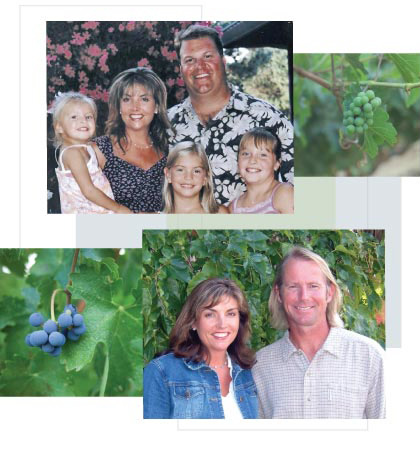 TODAY
Dutton Estate Winery and Sebastopol Vineyards have found their place in the wonderful world of wine. Having established a classic signature style, the winery has received medals and high accolades. In 2003, the winery received the distinction of being named by Wine and Spirits magazine as one of their "Estate Wineries of the Year".
Our commitment at Dutton Estate Winery and Sebastopol Vineyards is to produce vineyard-designated Pinot Noir, Chardonnay, Syrah and a bit of Sauvignon Blanc from our estate vineyards at Dutton Ranch in the Green Valley and the Russian River Valley. Our wines articulate the individualized characteristics of our vineyards and the efforts of a devoted winemaker and grape grower.